Metalworking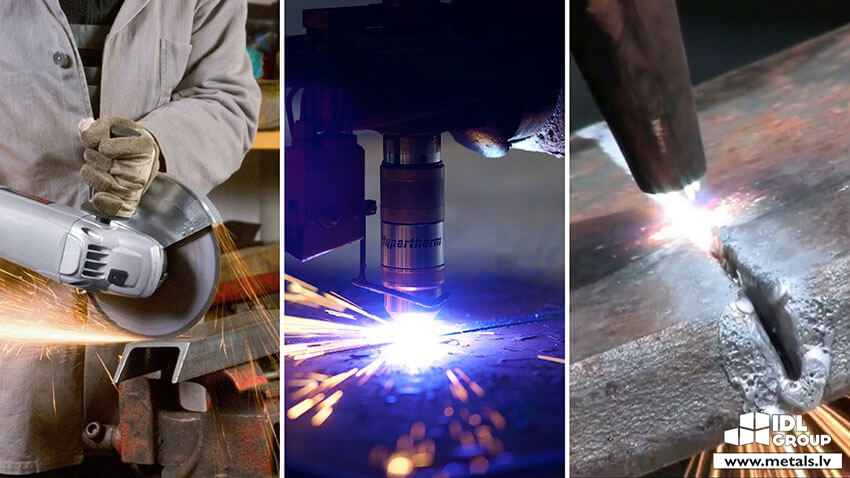 Currently, for many steel customers, choosing a supplier, it is important not only the product quality and affordable prices, but also other key factors. The availability of metal processing related services is of a major importance. Metal processing is a valuable service in the metal sales. It allows customers to purchase products that are as ready as possible for either further usage, or for becoming part of the production cycle.
In addition to a wide range of metal products available in warehouses, IDL Group offers a wide range of metalworking and parts manufacturing services, providing convenient and mutually beneficial cooperation to all its customers. Metalworking takes place at our warehouse making sure further works related to ferrous metal are more efficient. Our company believes that metalworking is an important part of the ferrous metal trade.
In addition to trading ferrous metal and stainless steel, as well as manufacturing metal structures and delivering steel products, IDL Group offers the following range of metalworks:
Steel cutting:
Saw cutting
Plasma cutting
Laser cutting
Gas cutting
Guillotine cutting
Steel sheets cutting and drilling
Metalworking:
Cleaning
Sandblasting
Shot Blasting
Priming Shopprimmer
Cutting
Turning process
Milling process
Forging process
Steel polishing
Priming
Welding
Butt welding
Drilling
Painting
Galzanizing
Assembly of steel constructions in Latvia and Europe
We provide factory certificates, production declarations and our company declarations for all metal positions.

Our company has a special European certificate EN 1090 that allows us to manufacture structures of any complexity, as well as to issue all the necessary documents for the metal. We have a wide experience in the assembly in Latvia and Europe.
Your request is valuable for us.
Our experts will individually review your request and will offer reasonable prices for metalworking, steel construction manufacturing and prompt delivery.
Waiting for your inquiries on e-mail: info@metals.lv or call us +371 28 774 774; +371 26 611 151.
Gallery