Metal Forging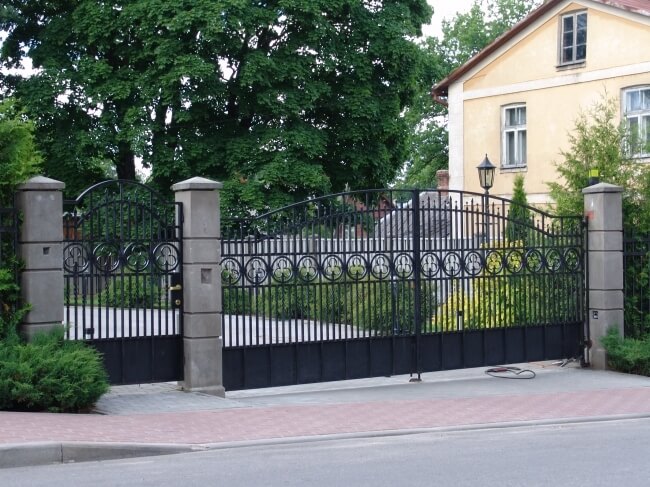 Company IDL Group offers not only metal constructions, but also metal forging. Modern manufacturing allows to produce forged goods much faster than before. Of course, the quality stays the same - as high as possible - and also the artistic spirit of forging is preserved.
Hand forging is a metalworking art that hasn't lost its actuality for multiple centuries. Durable and elegant constructions still serve us excellently even in the age of high-tech - even more and more people prefer to choose graceful and durable forged metal fences instead of identical fences from concrete and bricks. Houses are decorated with beautiful forgings; forged furniture and stairs appear in interior more and more frequently, and are becoming a real decoration.
We offer the manufacturing of the following items: gates, fences, banisters, balconies and even more. Our design works can be seen in the gallery.
To learn more about the best solutions for your construction requirements, contact our specialists by calling 26 611 151 or leave us a message in e-mail info@metals.lv. We will mutually develop the design and implement it in practice.
Order now Metal Forging